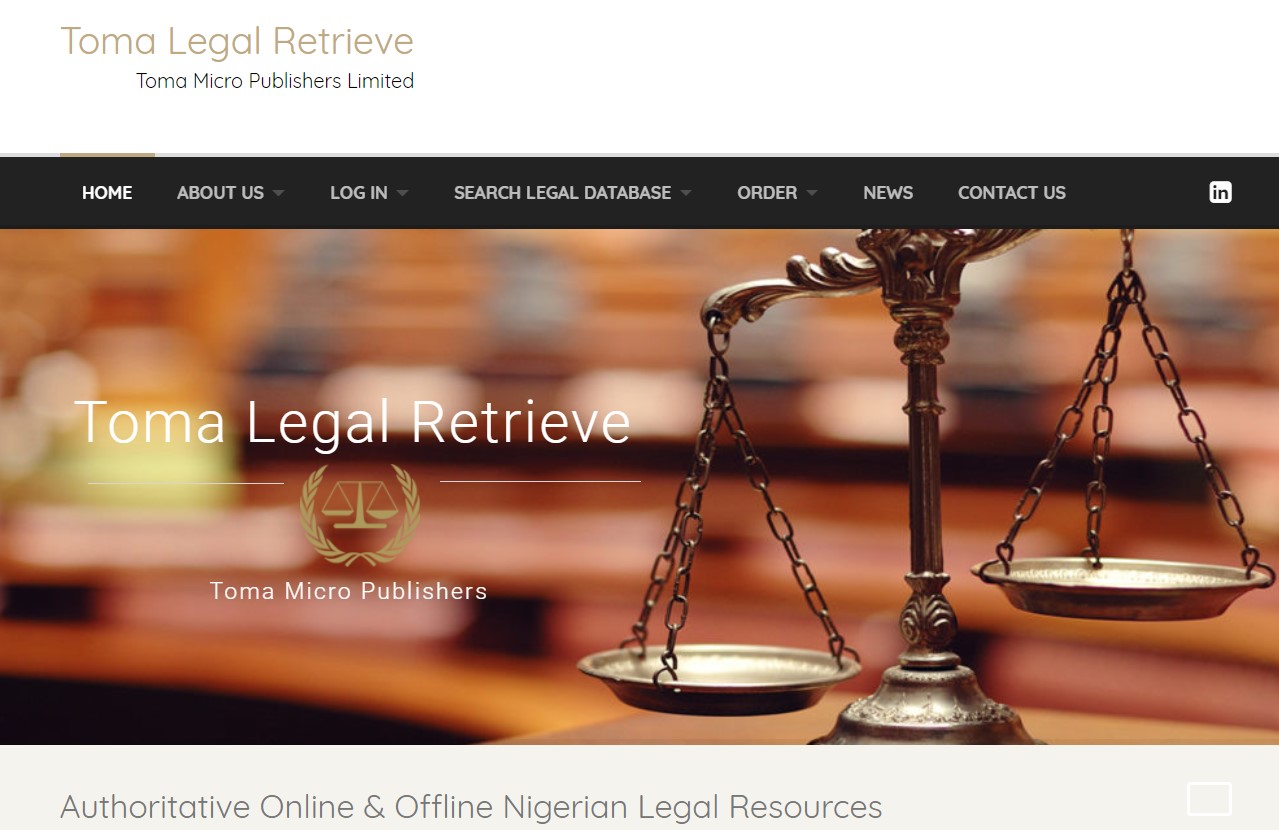 Toma Micro Publishers pioneered electronic publishing (Toma Legal Retrieve) in Nigeria and have used dtSearch Publish for many years to distribute searchable Nigerian Laws, Cases and Precedents on portable media; they wanted to offer a subscription service for searching the same documents online and chose the dtSearch Engine for Linux.

ElectronArt Design agreed to provide software to integrate the dtSearch Engine into their WordPress on Linux site and, to avoid the need for Toma Micro Publishers to migrate the site from its hosted shared WordPress site to a Virtual Server, decided to host the dtSearch Engine for Linux on Amazon Web Services (AWS) to provide Search as a Service.
WordPress Plug-in Index Manager
ElectronArt Design developed a WordPress plug-in Index Manager to allow secure uploading of files and updating of multiple indexes from within the WordPress Administrator page.
Custom Search & Help Pages
A custom search page allows logged-in subscribers to make Boolean searches from a choice of Laws of Nigeria, Precedents & Business Letters or Cases from multiple types of courts. Stemming and Synonym options are provided, and the paged search results feature a synopsis with highlighted hits. Documents are converted to HTML for display with highlighted hits and subscribers can also choose to view the original document.
Finally, ElectronArt Design supplied a customized Help file as a WordPress page so that Toma could edit or add links to FAQs, Tips, etc.
The Toma Legal Retrieve website was later updated to use the standard Search Cloud One WordPress plug-in and the API was used to transfer over 30,000 files onto the Search Cloud One AWS site.