Login to your Search Cloud One account
The admin Console will open at the Indexes tab.
Scroll to the index containing the file you want to delete.
Click on the down arrow to expand it.
Search for the file.
Click on the menu icon (3 dots) and select Delete file.
The deleted file goes into a recycle bin for 30 days. You can delete it permanently or recover it during that time.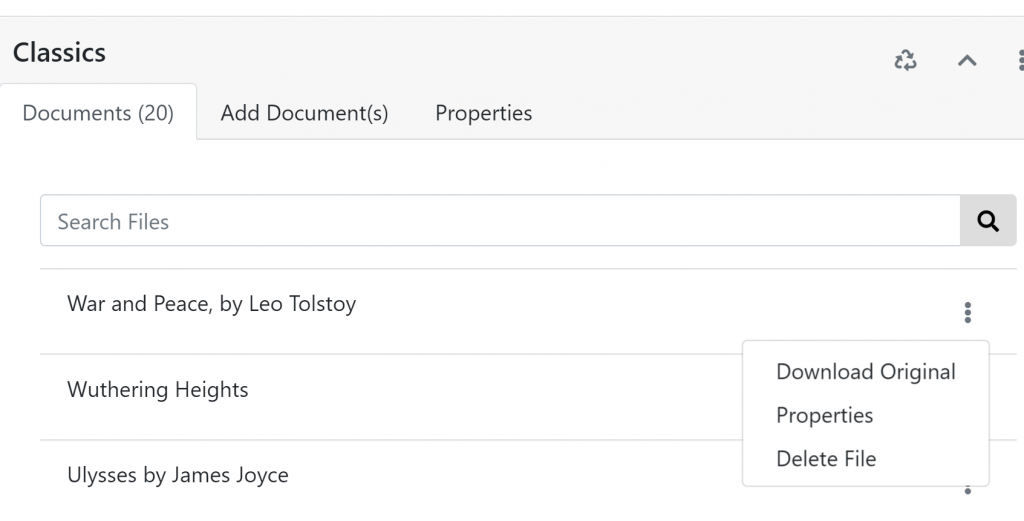 You can only delete one file at a time for security reasons.
Note: if you need to delete and replace every file, you can delete an Index to achieve that, but you need to create a new index, then create a new Category and Shortcode in the WordPress Search Plugin (even if the new index is named the same as the old index).